Carbide Grinding Wheel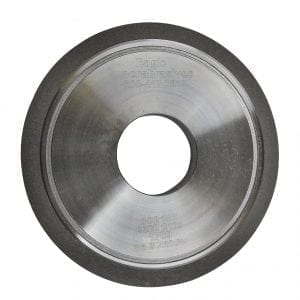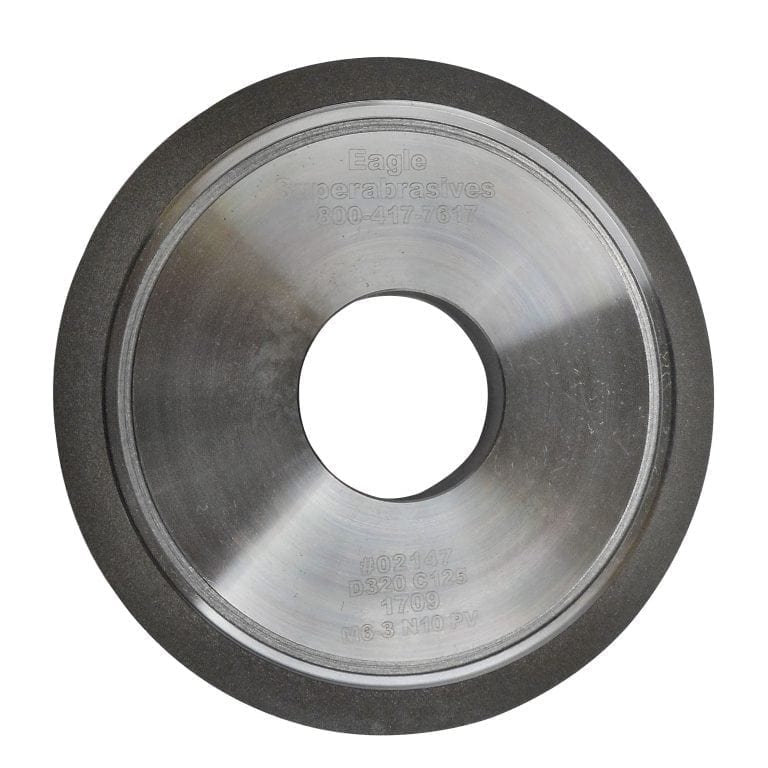 If you're in the market for a carbide grinding wheel, the experts at Eagle Superabrasives have what you're looking for. We use the correct bonds for the job, and can produce wheels on more than six different core materials. With an extensive inventory of over 6,000 diamond, CDX, CBN and Carbide grinding wheel, Eagle Superabrasives is a one-stop shop for all your grinding needs. Located in Hickory, NC, ninety-percent of orders are ready for same day shipping. We can even fill custom orders in as little as seven days. Don't settle for subpar Superabrasives; contact the experts at Eagle Superabrasives for all your grinding needs.
Grinding Carbide
Tungsten carbide is composed of equal parts of tungsten and carbon atoms. In its most basic form it is a fine gray powder. It is twice as hard as steel and four times harder than titanium. Polishing and grinding tungsten carbide can be a challenge that only superior Superabrasives Diamond wheels can handle. Our Diamond wheels are the ideal candidate when choosing a carbide grinding wheel. Our grinding wheels are superior hardness to that of tungsten carbide allowing for a fine cut and polished surface to the end product.
At Eagle Superabrasives, our carbide grinding wheels are a necessity to combat the variety of industries that tungsten and carbide is used in. Tungsten carbide is found in numerous industries because it is easily formed into many shapes and sizes. The Jewelry industry has taken an eye to tungsten carbide due to its hardness. When ground and polished correctly using a carbide grinding wheel the material makes a very attractive ring. Tungsten carbide is also greatly used in the medical industry for specialized tools. The blades of surgical tools can be made of the material and are sharpened to have an extremely fine cutting edge. The material is also resistant to pitting and rusting, giving them a much longer life.
Choosing a Carbide Grinding Wheel
Eagle Superabrasives offers Diamond wheels to meet your carbide grinding wheel needs. Our Pro Flute 3, is a high-performance carbide grinding wheel. The wheel itself features an advanced formulated metal hybrid bond and diamond as the abrasive material with a 220 grit and an overall wheel thickness range from 3mm to 25mm. The Pro Flute 3, is ideal as a carbide grinding wheel because it removes carbide quickly and cleanly, ultimately increasing your productivity and saving you money.
Another ideal carbide grinding wheel we recommend is our CDX wheel. Our CDX wheels are composed of the two toughest materials known to man, Diamond and CBN. Our CDX wheels are specially formulated to grind tungsten carbide and steel by experts at Eagle Superabrasives.
Trust the experts
When you're ready to try the best for your carbide grinding wheel needs, trust the experts at Eagle Superabrasives. Our experienced staff will provide support and advice along the way. With unparalleled customer service, superior products and fast shipping, Eagle Superabrasives is an easy choice for all your grinding needs. Contact us today to place an order.