CDX GRINDING WHEELS
Specially formulated to grind tungsten carbide and steel simultaneously.
EAGLE'S CDX GRINDING WHEELS
The name CDX originally came about from the mixing of CBN and Diamond powders required to grind dissimilar materials (C for CBN, D for Diamond, and X to signify the mixture). CDX wheels are used for grinding hard materials such as: compound of hard material (for example Tungsten Carbide) and ferrous material (for example high speed steel).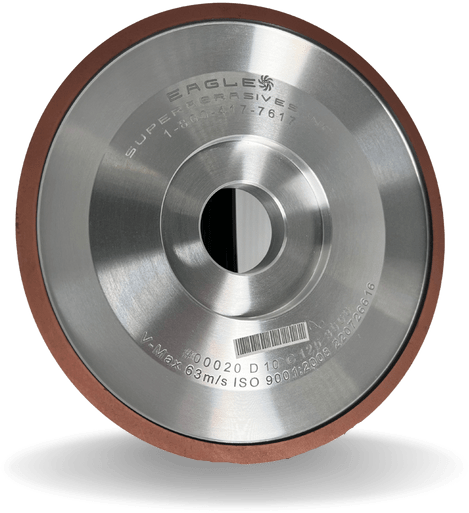 Our CDX grinding wheels can be supplied with the following bodies (cores): aluminum, aluminum powder, aluminum bakelite, steel, copper, ceramic.
Don't know how to choose? Speak to an application engineer –
No obligations. No fee. Just answers!!
An Industry Leader
With Decades of Experience
Trust the Experts
When you're ready to try the best, trust the experts at Eagle Superabrasives. We offer unparalleled customer support and service.
With an extensive inventory of over 6,000 diamond, CBN and CDX wheels in stock at our North Carolina location, we are capable of shipping 90% of orders same day. Custom orders can be shipped in as little as seven days.
Our experienced staff is dedicated to providing our customers with high-quality products and excellent service. We offer technical support and advice to assist you along the way.
We look forward to meeting all of
your grinding wheel needs.