Burr Grinding
Wheels that keep their shape
Diamond grinding wheels can be used in the manufacturing of carbide rotary burrs (commonly referred to as rotary files) and are used for shaping, cutting, and grinding. Here at Eagle, we use sintered metal bonds for best form retention to ensure proper gullet geometry, providing the best performance of your burrs.
Burrs are widely used in engineering, tool making, wood carving, casting and welding. The automotive, aerospace and medical/dental industries commonly use burrs in their manufacturing processes.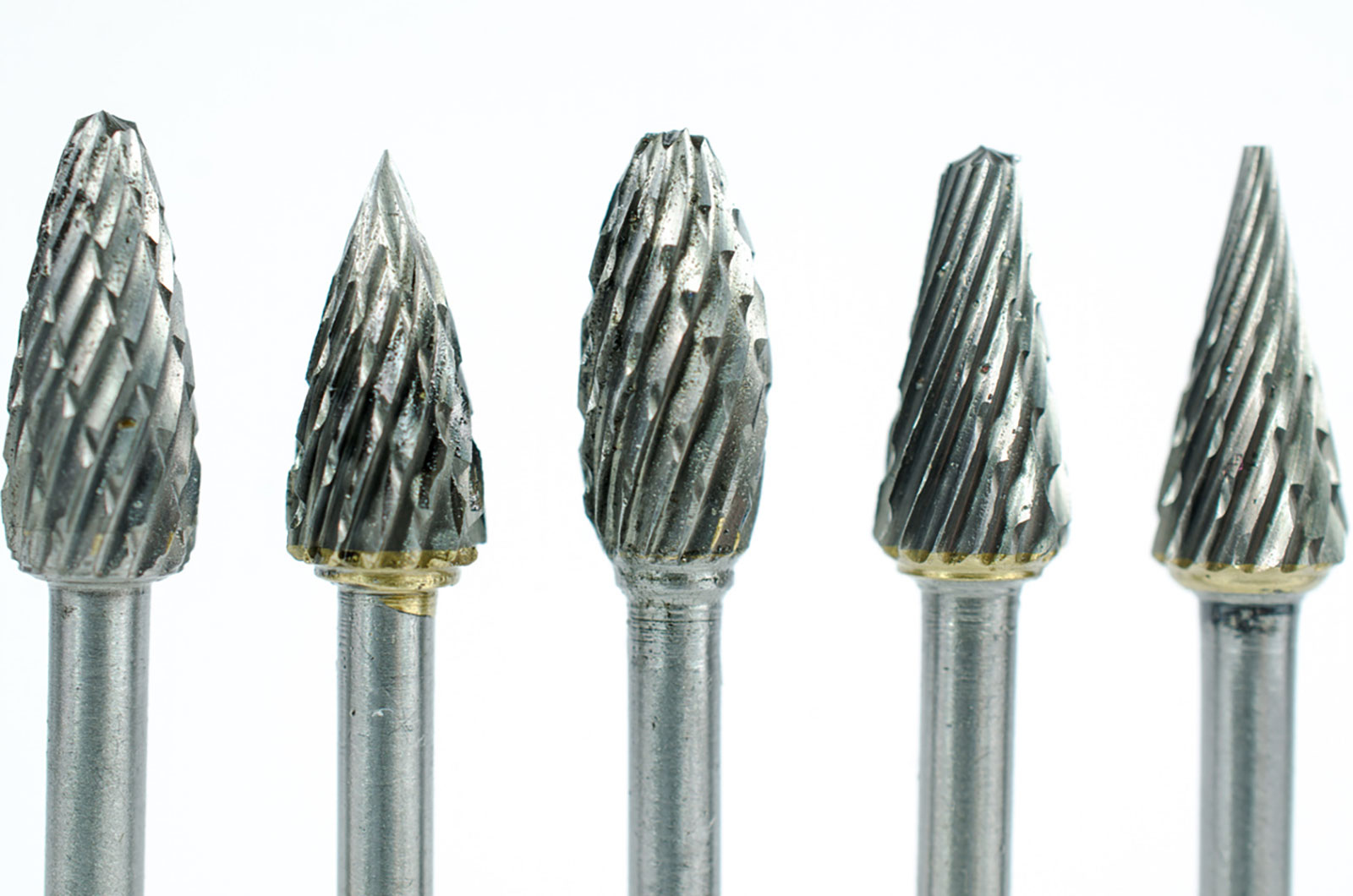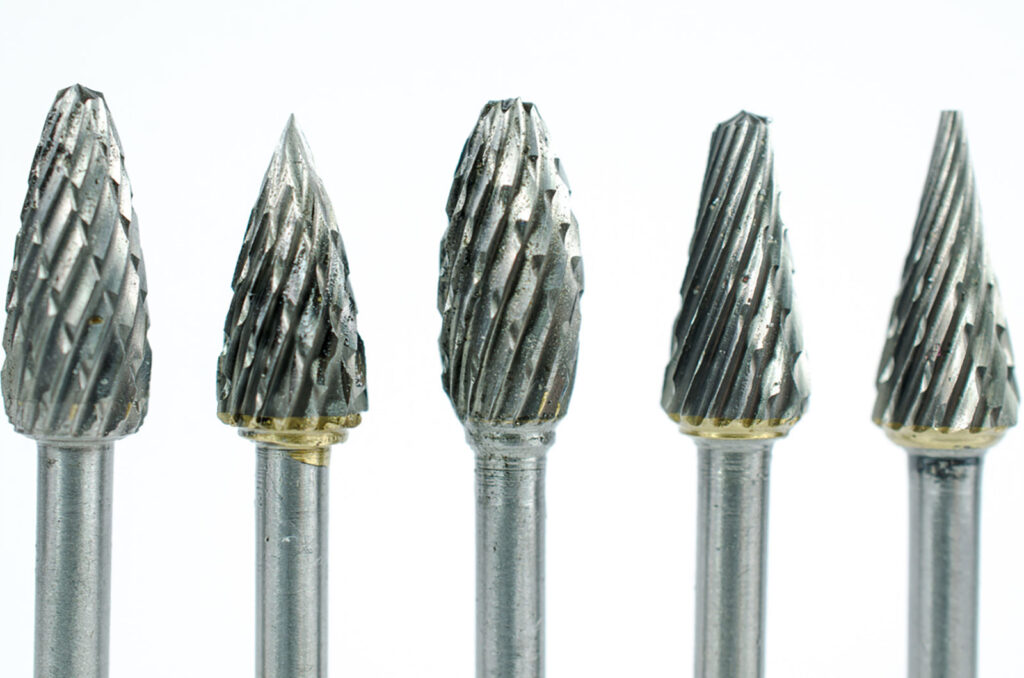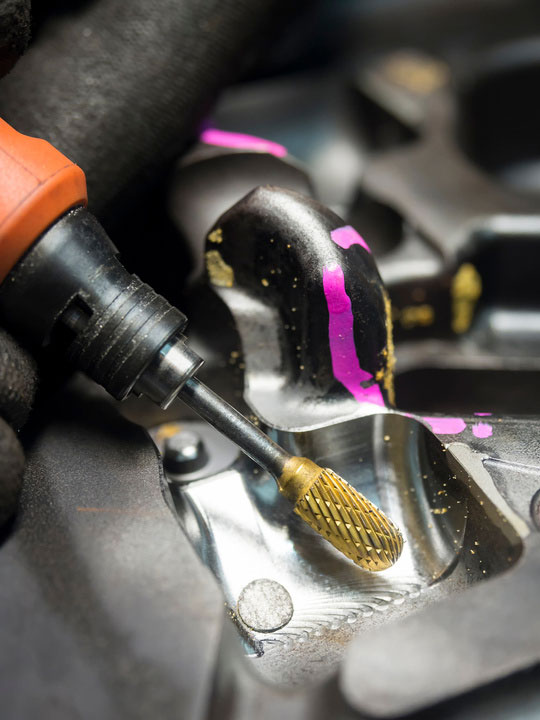 Why is the wheel quality important?
When choosing a diamond wheel for deburring processes, making sure that the wheel holds its shape is key. When a burr is spinning rapidly, it creates a chip that cuts off the material. That material and chip goes into the bottom (gullet) of the flute and ejects on the other side. The shape of the diamond wheel dictates the shape of the gullet. Should the gullet become rounded and not come to a point, the chip will not eject, thus creating a less aggressive cut. Burrs are used across multiple industries from medical to ceramics and foundry work.
If you are looking to remove material fast, burrs are excellent tools – and Eagle's grinding wheels are up for the task!

Trust the Experts
When you're ready to try the best, trust the experts at Eagle Superabrasives. We offer unparalleled customer support and service.
With an extensive inventory of over 6,000 diamond, CBN and CDX wheels in stock at our North Carolina location, we are capable of shipping 90% of orders same day. Custom orders can be shipped in as little as seven days.
Our experienced staff is dedicated to providing our customers with high-quality products and excellent service. We offer technical support and advice to assist you along the way.
We look forward to meeting all of
your grinding wheel needs.
Worried that a stock wheel won't cut it for your application? No worries! We manufacture custom wheels daily, and some of these wheels can ship in as little as seven days.
An Industry Leader
With Decades of Experience