Slicing & Dicing
We have the slicing and dicing blades for your application.
Eagle's Slicing & Dicing Blades
Whether you are using your dicing blades for semiconductors, glass, ceramics, wafer singulation, sawing, crystals, quartz or LED's, we have the slicing and dicing blades for your application. Our wheels meet a large range of needs, from ganging to individual use, high volume production to slow precision work, and high finish applications. Some blades are stock, but most are custom-made and optimized for your specific application.
We have experience going into facilities, troubleshooting dicing applications, isolating machinery concerns and ramping up production. We know what it takes to get your blades operating at their optimum levels, and can assist in troubleshooting issues that might have plagued your production for years.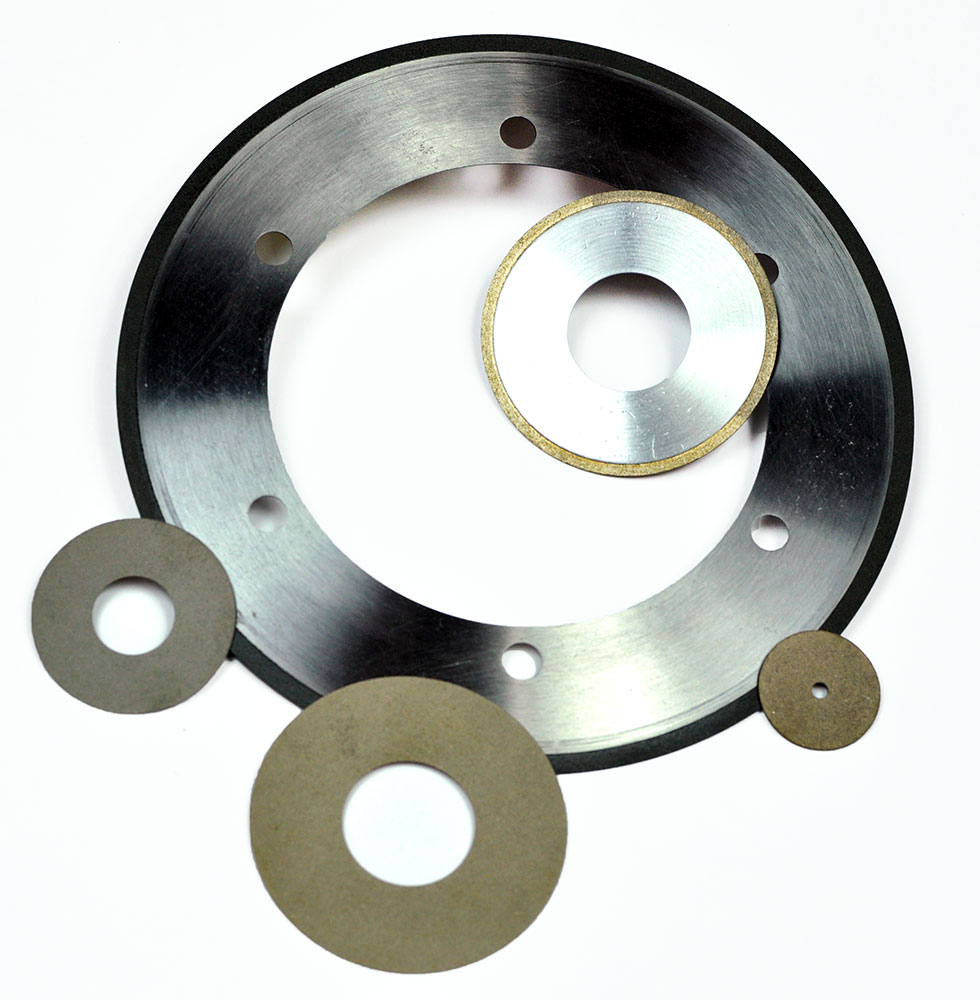 "We were having an issue with wheel breakage from our previous supplier, eagle came in and reviewed our process, suggested modifications to the coolant delivery and redesigned the wheel. We eliminated the breakage and increased performance by 5X – for the same price as we were previously paying" – Wes P

Resin Bond Diamond & CBN Blades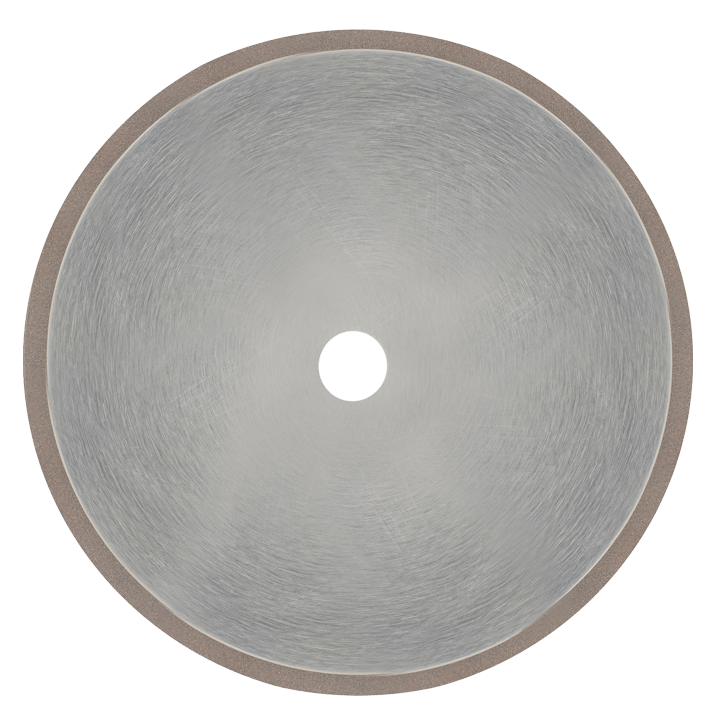 Resin bond dicing blades are hailed for their remarkable versatility, making them an indispensable tool in precision dicing applications. Their unique resin bonding enhances self-sharpening capabilities, ensuring an impeccable surface finish with every cut. What sets these blades apart is their adaptability, allowing for precise control over cutting efficiency, making them the preferred choice for industries demanding both precision and flexibility in their cutting processes.
Resin bonded diamond wheels provide high precision cuts on the most sensitive materials, reducing the likelihood of surface fracture. Common applications for resin bond diamond blades include:
Ceramics
QFN
DFN
BGA
LGA
Optical Glass
Quartz Glass
Resin bonded CBN wheels are typically used for the slotting and cutting of various steels, such as:
Tool Steel
Bearing Steel
Stainless Steel
Cast Iron
Metal Bond Diamond & CBN Blades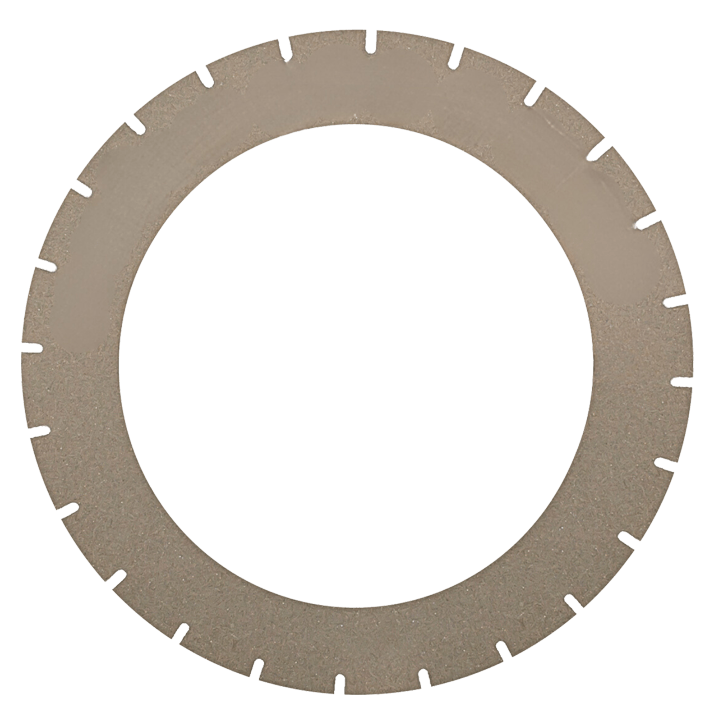 Metal bond dicing blades are the ultimate in precision grinding and cutting. The excellent wear resistance provided by metal bonding agents allows them to hold form for extended periods before needing to be dressed. Most metal bond dicing blades are made without a steel core, which allows for high precision thickness tolerances.
Metal bonded wheels are a popular choice for applications in precision cutting, including:
Semiconductors (BGA, LGA, LED and Diode)
Optical Glass
Quartz
Magnetic Material
Alumina Ceramics
Electroplated/Nickel Bond Diamond & CBN Blades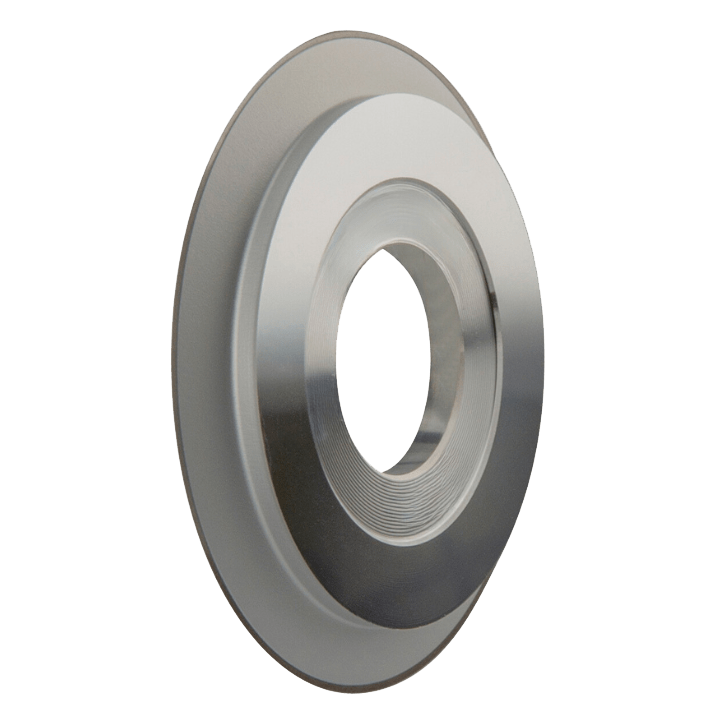 Electroplated dicing blades, also known as nickel dicing blades, are a common choice for high precision applications. The electroplating process provides a strong bond that lasts several times longer than metal bond blades, resulting in the ability to maintain a high tolerance cut, high stock removal rates, and even surface wear.
Electroplated wheels are available with and without a central hub. Hub electroplated blades offer much higher rigidity due to the core material.
Common applications for electroplated/nickel blades include:
Alumina Ceramics
EMC
PCB
GaAS
Oxide Wafers (LiTaO3, LiNbO3)
Silicon Wafers
Worried that a stock wheel won't cut it for your application? No worries! We manufacture custom wheels daily, and some of these wheels can ship in as little as seven days.
An Industry Leader
With Decades of Experience
Trust the Experts
When you're ready to try the best, trust the experts at Eagle Superabrasives. We offer unparalleled customer support and service.
With an extensive inventory of over 6,000 diamond, CBN and CDX wheels in stock at our North Carolina location, we are capable of shipping 90% of orders same day. Custom orders can be shipped in as little as seven days.
Our experienced staff is dedicated to providing our customers with high-quality products and excellent service. We offer technical support and advice to assist you along the way.
We look forward to meeting all of
your grinding wheel needs.