Slicing & Dicing
We have the slicing and dicing blades for your application.
Precision Slicing & Dicing Blades
Whether you are using your blades for semiconductors, Glass, ceramics, wafer singulation, sawing, crystals, Quartz or LED's, we have the slicing and dicing  blades for your application. Whether ganging or being used individually, in volume production or slow, high finish applications, we probably have experience in your market. Some blades are stock, but most are custom made and optimized for your specific application.
We have experience going into facilities and troubleshooting slicing applications, isolating machinery concerns and ramping up production. We know what it takes to get the blades to operate at their optimum levels and we can assist in troubleshooting issues that might have plagued your production for years.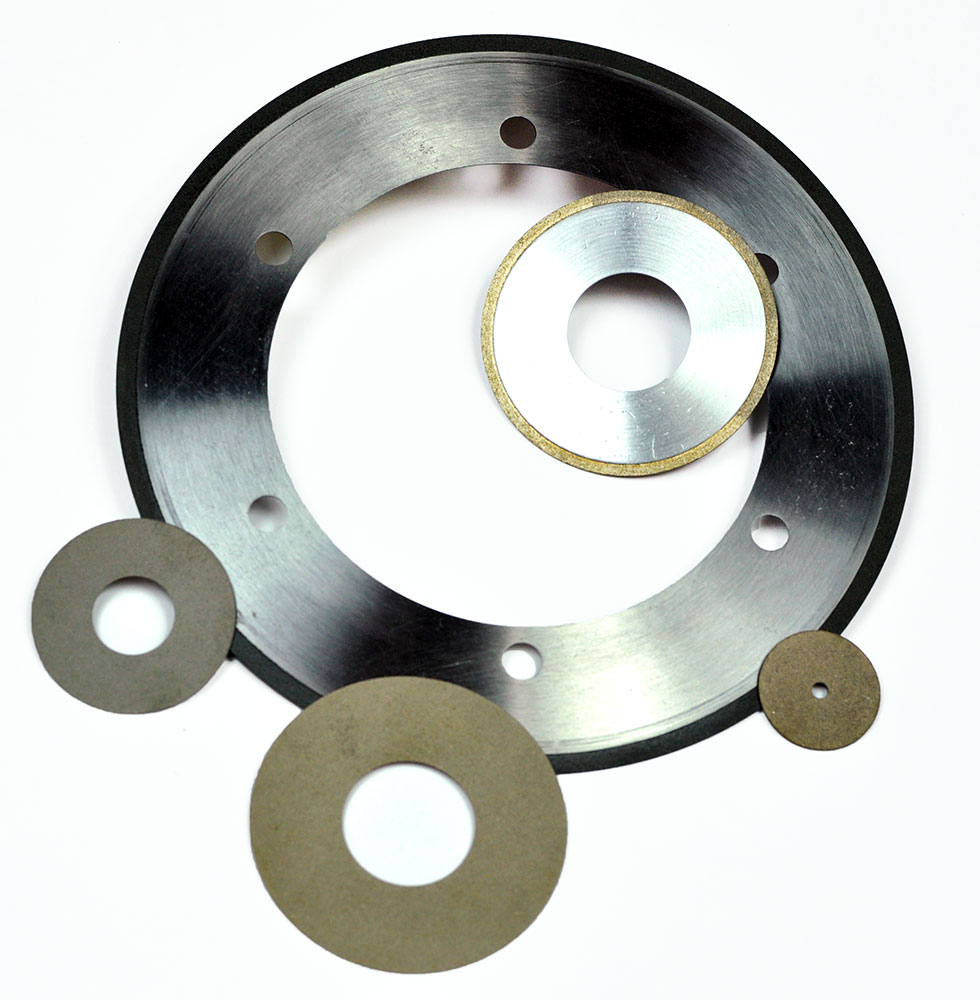 "We were having an issue with wheel breakage from our previous supplier, eagle came in and reviewed our process, suggested modifications to the coolant delivery and redesigned the wheel. We eliminated the breakage and increased performance by 5X – for the same price as we were previously paying" – Wes P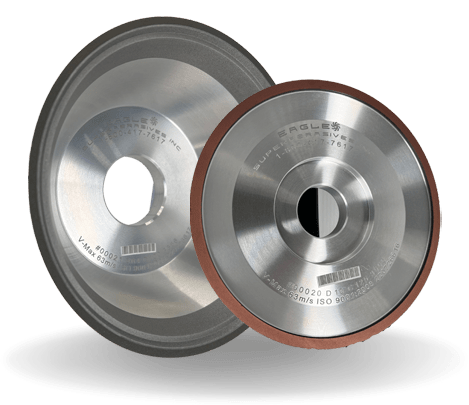 Resin Bond Diamond & CBN Wheels
Resin bonds are the most commonly used bond system for superabrasive grinding wheels. They are used for grinding all types of tungsten carbide tools, ceramics, glass, ferrites, refractories and semi-conductors. It offers good elasticity, superior surface finish and highly efficient grinding performance, all at an affordable price.
Phenolic resins are typically used for wet or dry grinding, off-hand grinding, centerless grinding and general purpose tool room use. Polyimide resins offer a considerable performance increase over generic phenolic resins. You can expect to see greater stock removal, better form holding, higher temperature tolerance and minimal wear when grinding with polyimide bond wheels.
Metal Bond Diamond & CBN Wheels
When the heat is on in high demand grinding operations, metal bonded diamond and CBN wheels are the most durable and consistent abrasive solution. Exemplifying long tool life and low maintenance, the metal bonds in our MultiTec wheels are ideal for their extreme abrasion resistance.
Metal bond grinding wheels are ideal for grinding glass, certain composites, and some metals. Metal bonds are built for endurance and form-holding performance. Using a metal bond helps to enhance life and form holding of the wheel. By applying CBN or diamond powders to the metal bond, you'll enjoy a product that holds its shape longer than any other bond system during use. Metal bond grinding wheels hold the superabrasive grain so strongly, that they last longer than any other bond type.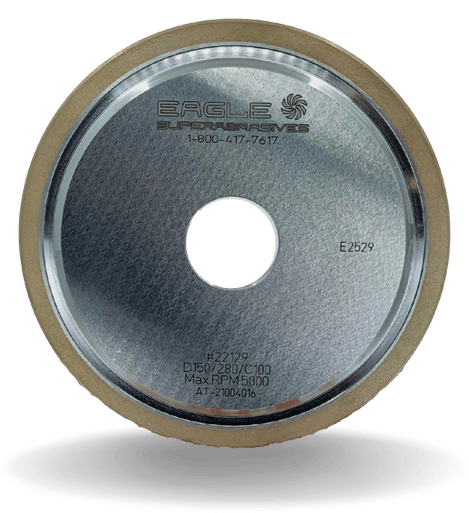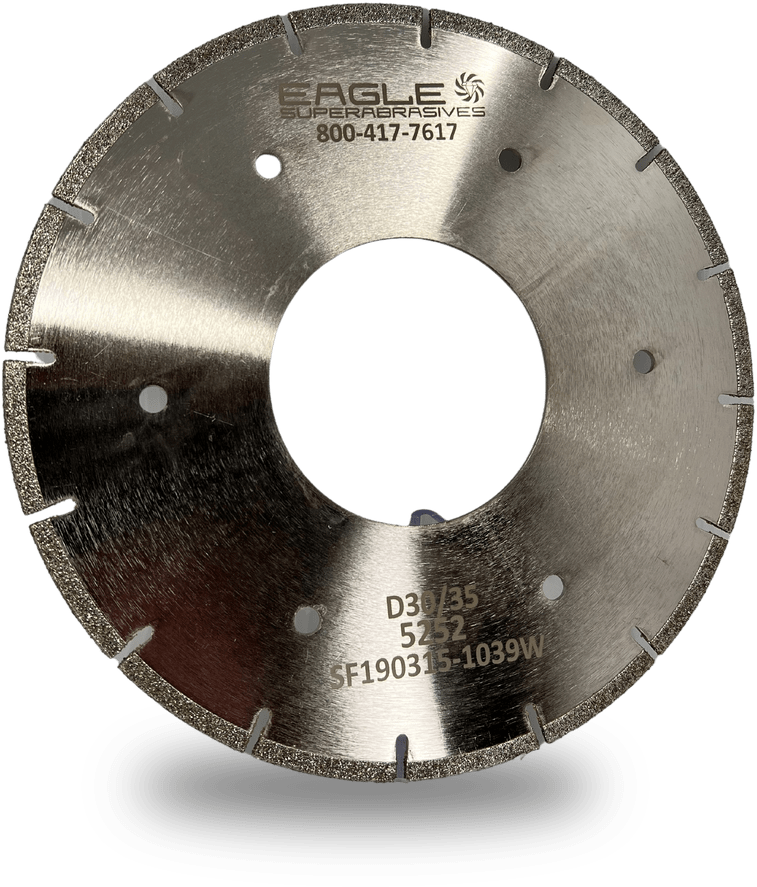 Electroplated Bond Benefits
Electroplated wheels offer many advantages over other types of grinding wheels:
Electroplated bonds hold their profile for the life of the wheel. Perfect for intricate profile grinding.
Our wheels are the most economical superabrasives you can buy.
Eagle's electroplated wheels are the product of choice for composite cutting and machining, foundry de-burring, profile grinding, medical tool manufacturing, electronics, and aerospace industries.
Worried that a stock wheel won't cut it for your application? No worries! We manufacture custom wheels daily, and some of these wheels can ship in as little as seven days.
Trust the Experts
When you're ready to try the best, trust the experts at Eagle Superabrasives. We offer unparalleled customer support and service.
With an extensive inventory of over 6,000 diamond, CBN and CDX wheels in stock at our North Carolina location, we are capable of shipping 90% of orders same day. Custom orders can be shipped in as little as seven days.
Our experienced staff is dedicated to providing our customers with high-quality products and excellent service. We offer technical support and advice to assist you along the way.
We look forward to meeting all of your grinding wheel needs.