ECG (Electro-chemical)
Eagle's ETec grinding wheels will grind burr-free every time. Guaranteed!
Eagle's ETec electrochemical wheels undergo a multi-stage pre-cleaning process, providing more durable, wear-resistant, longer-lasting copper & nickel coatings and consistent conductivity. With more than twice the abrasive depth of other ECG cutoff wheels, ETec will maximize the life of your cutoff wheels.
5/8″ depths are standard for us (compared to 1/4″ for typical cutoff wheels).
Customizable — unlike most one-size-fits-all ECG wheels, ETec wheels can be tailor-made to fit your unique needs.
With ETec wheels being used daily in North America, Europe, and beyond, we have the experience necessary to provide you with elite electrochemical wheels to help increase the efficiency and profitability of your operation.
We guarantee the conductivity of all ETec wheels.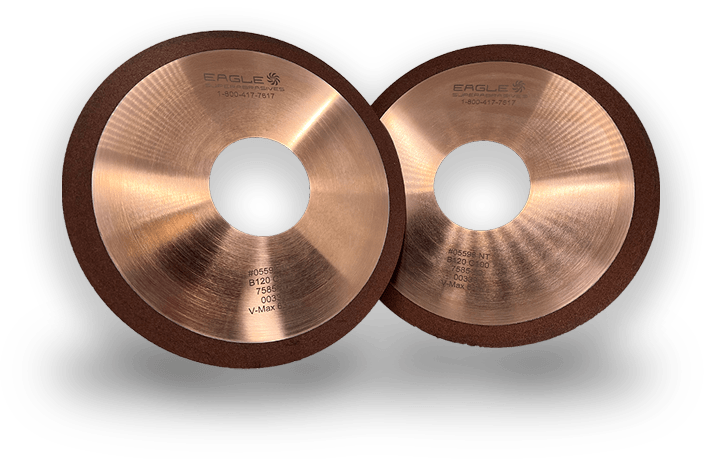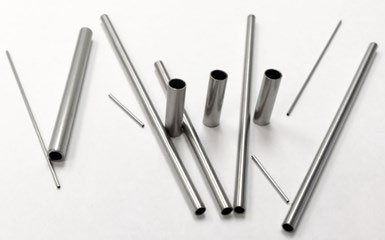 ECG Grinding Applications
ECG grinding wheels are only recommended for use with conductive, electrochemically reactive materials
Electrochemical wheels can be used to grind a wide range of materials including tool steels, stainless steels, most chrome-nickel alloys and high-temperature alloys. However, they can be used with any material that is both conductive and electrochemically reactive. The process of ECG involves utilizing a negatively charged wheel to remove material from a positively charged workpiece, therefor both conditions must be met to produce a successful operation. For example, platinum is a conductive material but is not electrochemically reactive, and cannot participate in electrochemical grinding.
Worried that a stock wheel won't cut it for your application? No worries! We manufacture custom wheels daily, and some of these wheels can ship in as little as seven days.
An Industry Leader
With Decades of Experience
Trust the Experts
When you're ready to try the best, trust the experts at Eagle Superabrasives. We offer unparalleled customer support and service.
With an extensive inventory of over 6,000 diamond, CBN and CDX wheels in stock at our North Carolina location, we are capable of shipping 90% of orders same day. Custom orders can be shipped in as little as seven days.
Our experienced staff is dedicated to providing our customers with high-quality products and excellent service. We offer technical support and advice to assist you along the way.
We look forward to meeting all of
your grinding wheel needs.