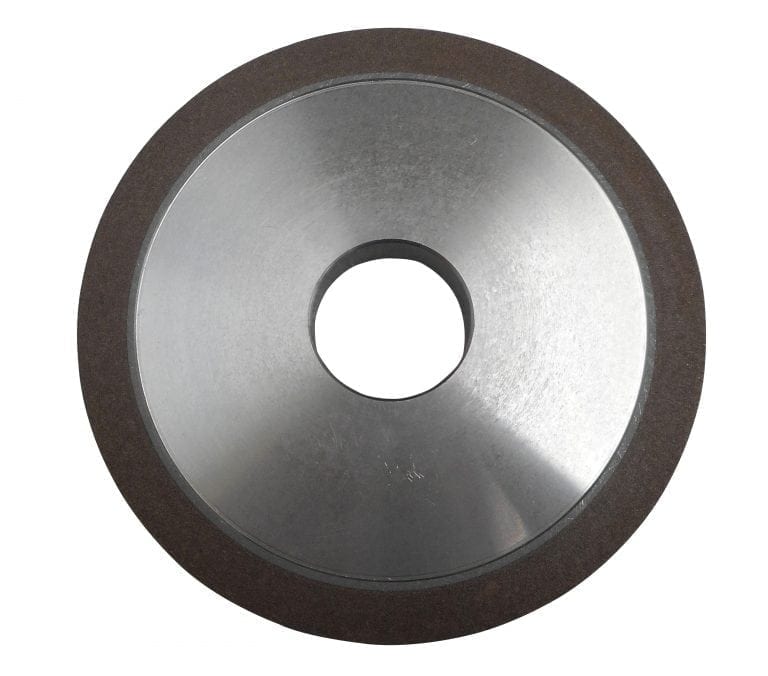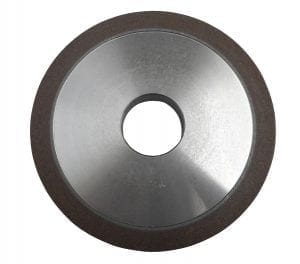 For clean, comprehensive carbide removal, use a carbide grinding wheel manufactured at Eagle Superabrasives, Inc. The advanced bond systems, exclusive formulations and experienced staff at Eagle Superabrasives has made us a leading supplier of superabrasives in the United States.
What Is Tungsten Carbide
Tungsten carbide is a chemical compound made up of equal parts tungsten and carbon atoms. When in it's most basic form, tungsten carbide is a fine, gray powder. It's then pressed and shaped into tools, abrasives, industrial machinery and even jewelry.
Because it is nearly twice as strong as steel and ten times harder than eighteen karat gold, tungsten carbide can only be polished with super abrasive materials like CBN and diamond powder wheels. And at Eagle Superabrasives, we put care into manufacturing each carbide grinding wheel to ensure its superior abrasive qualities.
Carbide Grinding Wheels – Applications
Our carbide grinding wheels are almost a necessity in a variety of industries where tungsten carbide is used. This includes:
manufacturing of ammunition
creation of sports equipment like hiking poles
making surgical equipment.
The carbide has also become popular among jewelry makers, due to its extreme hardness and high resistance to scratches.
In addition to being ten times harder than 18k gold, carbide also gives off a high polish.
Eagle Superabrasives Carbide Grinding Wheels
Diamond Wheels for Grinding Carbides
Our diamond wheels are manufactured with polycrystalline diamonds(PCD). Using PCD offers the hardness, strength and abrasion resistance that naturally occurring diamonds do, however they don't have the susceptibility to fracturing. Limiting the fracturing that occurs between the diamond crystals, results in a hard wheel that last longer without losing its productivity. 
Our Pro Flute Series of diamond wheels, is our premier carbide grinding wheel. Our chemist and engineers have designed the Pro Flute series with a metal hybrid bond. As diamond chosen as the abrasive material with a 220 grit and an overall thickness of 3mm to 25mm, the Pro Flute series removes carbide quickly and cleanly with high precision.
Benefits of Diamond as a Carbide Grinding Wheel
Diamond Wheels have a long wheel life, however there are a few other added benefits. An added benefit of PCD is the wide selection of diamond grade available to match your needs. Excellent surface finishes, typically use a less abrasive application, a fine grain diamond. Diamonds in the medium grade range are an all purpose application. Diamonds that are coarse are used in rough machining where the surface finish may not be as important. 
Pro Flute 3
Our Pro Flute 3 is a superior carbide grinding wheel. The wheel features a metal hybrid bond and diamond abrasive. With 220 grit and an overall thickness of 6mm, the wheel is ideal for wet carbide grinding. It removes carbide quickly and cleanly, increasing your productivity and saving you time and money.
CDX Wheels
Our CDX wheels are also specially formulated to grind tungsten carbide and steel. These wheels use both diamond and Borazon (CBN) powders, bonded with resin. Carbide inlaid knives, special tipped tools and Bac Pac systems can be ground with ease without the wheel suffering from thermal damage or wheel loading.
How to Extend Carbide Grinding Wheel's Life
If you choose to use a diamond wheel for carbide grinding, you will notice that they are more expensive than the conventional wheel. You will want to extend the life of your wheel as best as you can. There are a variety of things you can do to extend the life of carbide grinding wheel that will lead to high removal rates. A few factors that should be taken into mind to provide these benefits are:
wheel speed
feed rate work speed
type of coolant used.
At Eagle Superabrasives, we stock over 6,000 wheels at our Hickory, NC location. For this reason, we can ship most of our products same-day. And we can complete custom orders in as little as seven days. For all your superabrasive needs, contact us today!