Diamond Wheels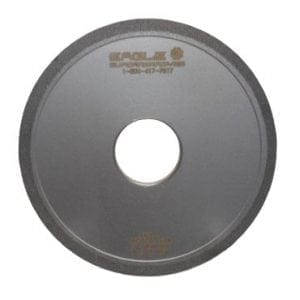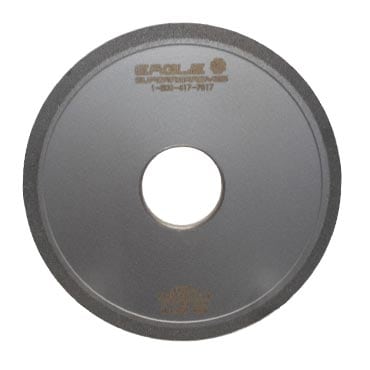 If you're in the market for diamond wheels, the experts at Eagle Superabrasives have what you're looking for. We use the correct bonds for the job, and can produce wheels on more than six different core materials. With an extensive inventory of over 6,000 diamond wheels, CDX and CBN are a one-stop shop for your grinding wheel needs. Our headquarters is located in Hickory, NC, where we fill over ninety-percent of orders on location and have them ready for same-day shipping. We can even fill custom orders in as little as seven days. Don't settle for subpar Superabrasives, contact the experts at Eagle Superabrasives for all your grinding needs.
Grinding with Diamond Wheels
Working with difficult to grind materials (DTG) induces a large amount of heat onto the cutting surface as well as the tool. When using Diamond wheels, the experts at Eagle Superabrasives always recommend using coolant while grinding. Grinding is a thermal driven process and if not handled correctly, the heat generated will cause damage to the wheel and the tool being ground. It is especially important to use a coolant when working with resin bonded diamond wheels. Although the primary use of a coolant is to reduce the overall temperature when grinding, it also acts as way to remove chips from the machine and surface area. Thermal damage to diamond wheel bond is reduced, allowing for higher removal rates, a reduction in foaming and fume and odor problems. Using a coolant, will allow you to run the wheel longer without reducing the wheel speed. Understanding the benefits of using a coolant while working with Diamond wheels, will help increase overall life of the wheel as well as cutting production time and saving you money.
Trust the experts
When you're ready to try the best, trust the experts at Eagle Superabrasives. Our experienced staff will provide support and advice along the way. With unparalleled customer service, superior products and fast shipping, Eagle Superabrasives is an easy choice for all your grinding needs. Contact us today for a quote or to place an order!