Eagle Superabrasives, an industry leading supplier of superabrasives. Our headquarters, located in Hickory, NC USA contains an extensive inventory of over 6,000 Diamond Wheel, CDX and CBN wheels in stock. Ninety-percent of orders are ready for same-day shipping and we can fill custom orders in as little as seven days.
Diamond Wheel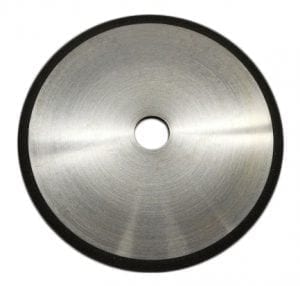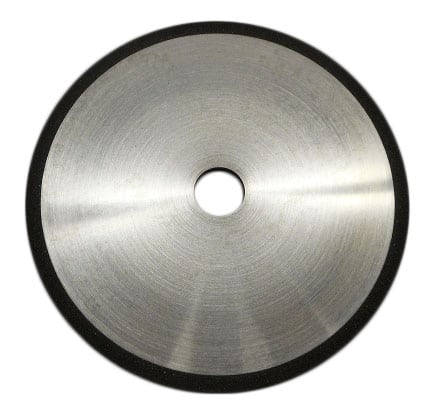 By implementing the hardest material known to man into a wheel, grinding technicians can obtain the high precision and performance only a  diamond wheel can offer. At Eagle Superabrasives, we have a wide variety of diamond wheels that vary in size, shape, grit size and hardness. Diamond wheels are great for working with difficult to grind materials (DTG) such as carbide cutting tools, gemstones or concrete to name only a few. Diamond wheels offer high carbide removal rates, combined with a fast and clean cut without the worry of burning the surface or cracking the workpiece.
Diamond Wheel Bond
Because a Diamond Wheel is such a superior superabrasive, the breakdown of the wheel is not due to extended use. Instead, the breakdown of the bonding layer is the main cause wheel wear. Our engineers and chemist work constantly on developing advanced formulated bonding agents to ensure long wheel life of all of our products. To maximize the life of your grinding wheel , extra steps can be implemented into your grinding process such as grinding with a coolant. Less heat equals longer wheel life. Dry grinding causes more heat and wear than wet grinding, so if you are dry grinding, you must grind at a slower speed in order to minimize the wear on the wheel.
Trust the experts
When you're ready to try the best, trust the experts at Eagle Superabrasives. We pride ourselves in our high-performance wheels, but take an even greater pride to our customer service. Our friendly staff will ensure that you are buying the correct wheel for the job as well as provide fast and friendly support along the way. Contact us today!