We match our entertainment expenses and divide that between these five charities we have hand picked. We then also challenge ourselves to gather more donations from customers, family and friends for these worthy causes.

charity: water is a non-profit organization bringing clean and safe drinking water to people in developing countries. They track every dollar you raise, and show the projects you helped fund with photos and GPS. They have consistently received the highest grades available for accountability and transparency. Private donors cover their operating costs so 100% of your money can fund water projects.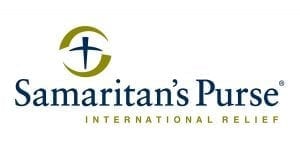 Samaritan's Purse is a nondenominational evangelical Christian organization providing spiritual and physical aid to hurting people around the world. Since 1970, Samaritan's Purse has helped meet needs of people who are victims of war, poverty, natural disasters, disease, and famine with the purpose of sharing God's love through His Son, Jesus Christ. The organization serves the church worldwide to promote the Gospel of the Lord Jesus Christ.

Rettsyndrome.org advocates for, and raises awareness about, individuals with Rett syndrome so the scientific and medical community, policy makers, educators, care givers, and the general public can more thoroughly know, understand, and be motivated to help the research efforts and individuals dealing with Rett syndrome on a daily basis.