CBN Grinding Wheels

When it comes to superabrasives, CBN Grinding wheels play a key role in the grinding process for cutting metallic materials with fast and clean cuts allowing for a more precise finished product. Here at Eagle Superabrasives, we are a leading source of superabrasive supplies in the United States. At our Hickory, NC  location alone, we fulfill ninety-percent of our orders in house and have them ready for same-day shipping. We can even fill custom orders in as little as seven days. We use the correct bonds for the job, and can produce wheels on six different core materials offering a superior superabrasive to meet the demand of our customers.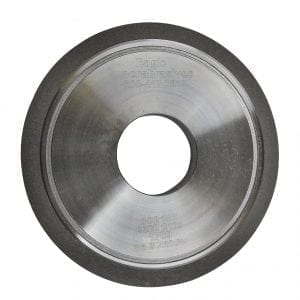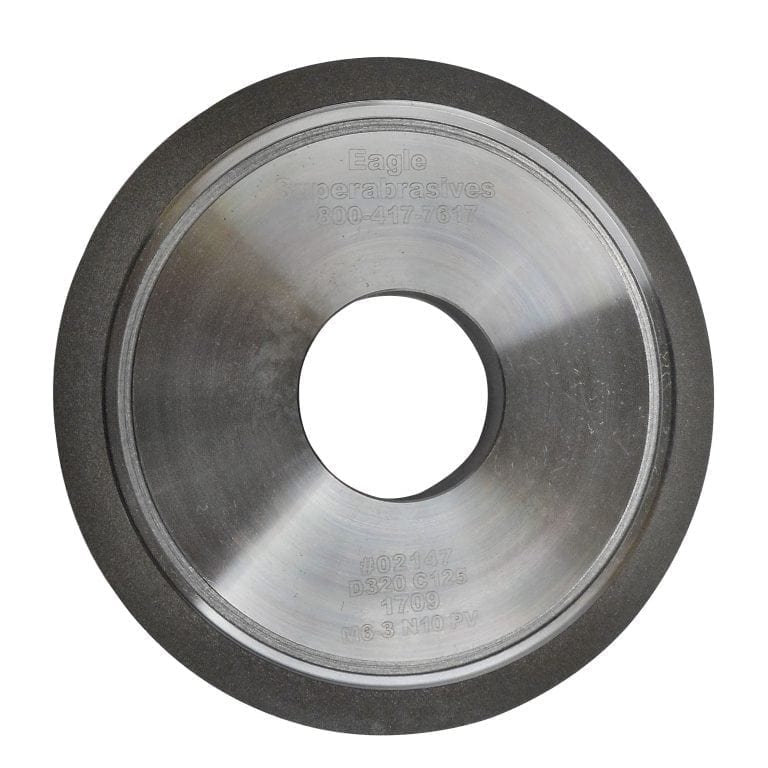 While there are many grinding wheels to choose from such as alumina and silicon carbide grinding wheels, researchers have discovered that these wheels lose their cutting capacity and increase the cost of production due to the extreme high cutting forces and temperatures that are friction induced during the grinding and cutting process. Contrary to alumina and silicon carbide, CBN grinding wheels increase the machines cutting capacity. CBN wheels, named for its cubic form of boron nitride (cBN), allow the wheels to prolong their machine life due to its high thermal conductivity reducing the imperishable increase in temperature that comes from the constant grinding friction during the life of the wheel.
Why CBN Grinding Wheels?
CBN grinding wheels are more cost efficient when it comes to grinding materials that are usually considered hard to grind such as carbon steel, nickel or alloys hardened to 50 HRc or more. CBN grinding wheels are very cost efficient compared to other grinding wheels such as alumina and silicon carbide. CBN grinding wheels may cost more per part when compared to other grinding wheels, however the work cost and overall expense per tool may decrease due to the shorter machine time required, fewer wheel changes and a prolonged wheel life. The cost-benefit of using a CBN grinding wheel may reduce the total cost of machining per tool by forty percent, making the CBN wheel an insightful investment for your business needs. If you would like to read more about our CBN Wheels, click here.
Trust the Experts
When you're ready to start increasing your productivity and increasing your cost-benefit ratio, trust the experts at Eagle Superabrasives. With unparalleled customer service, superior CBN wheels and fast shipping, Eagle Superabrasives is an easy choice for all your grinding needs. Contact us today to place an order!