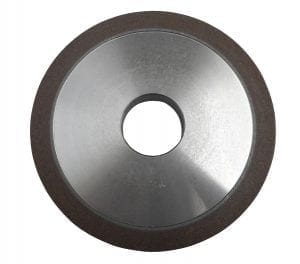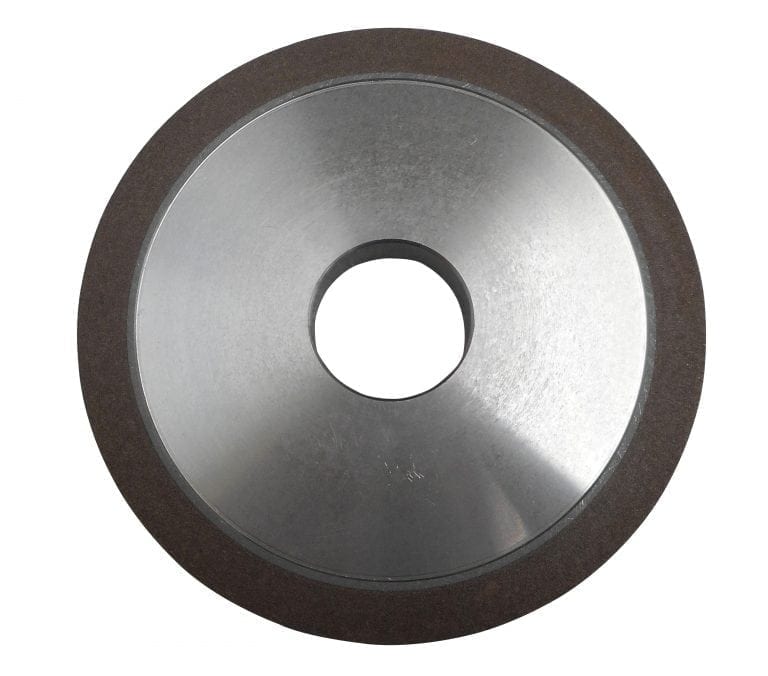 A diamond grinding wheel is an industry staple among modern superabrasives. Diamonds are one of the hardest known materials on earth, and as such, possess superior abilities for easily grinding other hard surfaces. At Eagle Superabrasives, we understand how to correctly manufacture a diamond grinding wheel so that it delivers exceptional performance, precision and longevity.
Most notably, diamonds are an important part of creating a diamond grinding wheel. The professionals at Eagle Superabrasives use a vitrified bond made with carefully selected diamond powders and coatings. When bonded together correctly, these wheels offer superior performance. With little diamond pull out and heightened absorbency, our wheels are manufacturer to deliver coolant quickly to hot spots during grinding, and can prevent the wheel from loading up.
Our vitrified bond wheels have a tool life over 150 times more than a common resin bond wheel. And it can also be more easily trued and dressed on a machine as well.
Years of Experience. Superior Service. Same Day Shipping.
When deciding on a diamond grinding wheel, trust the experts at Eagle Superabrasives. With decades of experience in the wood industry, the professionals at Eagle Superabrasives perfected their processes for creating the right diamond wheel for the job. We offer top, face and side grinding wheels, as well as custom-made specials in well over 3,000 different combinations.
But beyond our experience, shopping with Eagle Superabrasives also guarantees exceptional customer service. We always stock at least 5,000 diamond and CBN wheels at our Hickory, NC headquarters. Which means the majority of orders ship same day. We ship out until 6 p.m. Eastern Time, and offer toll free customer support. And with so many expert product consultants on staff with years of hands-on experience, we're sure to have the answers you're looking for.
In addition, Eagle Superabrasives will make custom diamond grinding wheels at no extra cost. We also manufacture and ship customer orders in as little as seven days. And with tens of thousands of repeat customers, it's not hard to see that we've established a reputation as a superior superabrasive supplier.
View some of our customer testimonials today and see why we're the easy choice for all your grinding wheel needs.