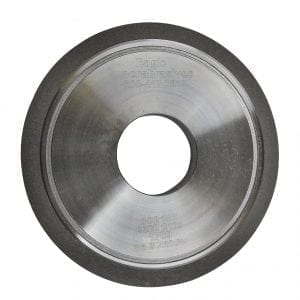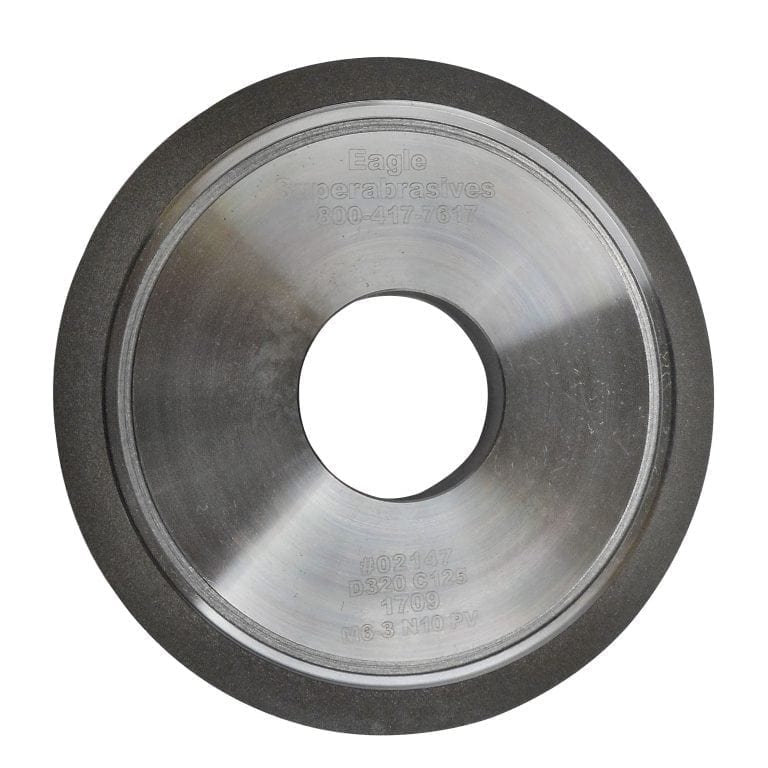 A premiere supplier of superabrasives in the United States, Eagle Superabrasives stocks an extensive supply of over six thousand diamond and Borazon grinding wheels. From automotive to aerospace industries, our superabrasives will meet and exceed all your grinding wheel needs.
In addition to diamond and CDX wheels, Eagle Superabrasives also manufactures CBN Borazon grinding wheels. The Borazon crystal gets it's name from its cubic form of boron nitride (cBN). The crystal forms when equal quantities of boron and nitrogen are heated together at temperatures exceeding 1800 degrees Celsius. Depending on its chemical bond, the resulting crystal can either be black, brown or gold. It's one of the hardest known materials on earth, next to various forms of diamonds and boron nitride.
Prior to the discovery of Borazon, diamond wheels were the preferred tool for grinding and shaping. But diamonds can't effectively grind steel because their carbon content will dissolve iron at high temperatures. As a work around, aluminum oxide was used as an abrasive on hard steel tools. But due to its superior abrasive tendencies, Borazon replaced aluminum oxide for grinding steel.
Borazon Grinding Wheels
Now, Borazon grinding wheels are used in a variety of modern industrial applications. The wheels are routinely used to cut hard metals, nickel-base alloys and even cast iron. They can grind a greater amount of material, at a higher degree of precision, than any other known abrasive. And Borazon grinding wheels are ideal for cutting glass and diamonds because they can withstand temperatures higher than two thousand degrees Celsius while maintaining a high level of precision.
The only limiting factor of Borazon grinding wheels has nothing to do with the cutting surface. Instead, it's usually the failure of the bonding layer that results in a separation of the wheel from the metal core. But with Eagle Superabrasive's advanced bond systems and formulas, our Borazon grinding wheels last longer.
With an extensive inventory at our Hickory location, we can ship 90% of our orders same-day. And our experienced staff is available to help answer any questions or provide technical support and advice. Superior products, fast shipping, custom work and unparalleled customer support makes purchasing diamond or Borazon grinding wheels from Eagle Superabrasives an easy choice. Contact us today!