Metal Bonded Grinding Wheels
Eagle Superabrasives in a premier supplier of metal bond grinding wheels. We use the correct bonds for the job, and can produce wheels on more than six different ore materials. Whether you're looking for a metal bond to cut glass or a tougher wheel to cut through difficult to grind (DTG) materials, our extensive inventory of 6,000 grinding wheel products will be sure to meet your needs. Ninety-percent of orders are on location at our Hickory, NC, headquarters and are ready for same-day shipping. We can even fill custom orders in as little as seven days. Don't settle for subpar Superabrasives; contact the experts at Eagle Superabrasives for all your grinding needs.
Metal Bonded Grinding Wheels for Maximum Productivity
Metal bond grinding wheels are ideal for grinding glass, certain composites and some metals.  Metal bonds are featured typically but not exclusively to our Diamond wheels. Whether you are grinding in wet or dry conditions, light polishing or breaking down difficult to grind (DTG) materials, metal bonds are built for endurance and form holding performance. Using a metal bond helps to enhance life and form holding of the wheel. By applying CBN and Diamond powders to the metal bond results in a product that holds its shape longer than any other bond system during use. Metal bond grinding wheels hold the Superabrasive grain so strongly, that they last longer than any other bond type They boost productivity by reducing the time spent dressing and truing the wheel. ( Less machine down time)
Metal Bond Grinding Wheels Provide
Unlike other bonds such as resin bonded grinding wheels which can breakdown from increased temperatures. Metal bonded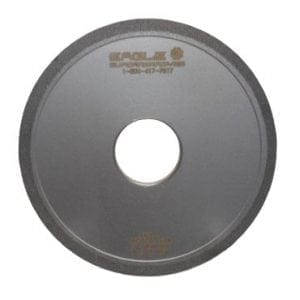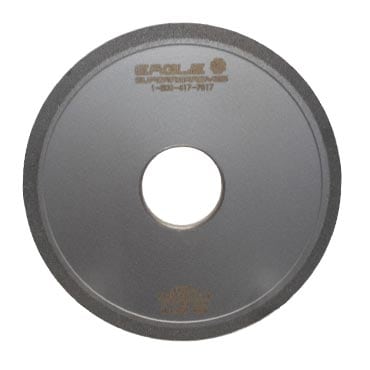 grinding wheels last longer because they are impenetrable to fluids making them suited for wet grinding.
Metal bond grinding wheels maintain an exceptional hardness and grit retention rates. Metal bond's allow for precise cuts that go uninterrupted, needing no dressing change or wheel change.
Trust the experts
Whether you're in the market for a metal bond grinding wheel or another type of wheel, trust the experts at Eagle Superabrasives. We can provide a helpful insight into choosing which wheel or bond type would be best to fit your business needs. Contact us today to request a quote or place an order!