Glass Grinding Wheels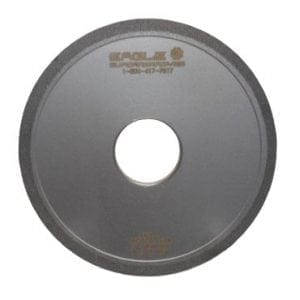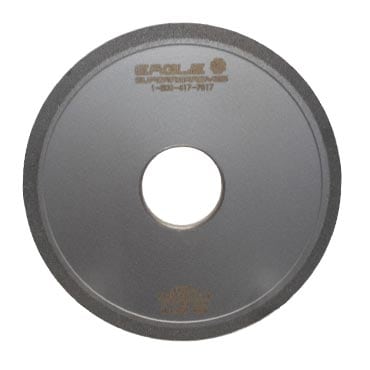 Eagle Superabrasives is a premier supplier of glass grinding wheels. Located in Hickory, NC Eagle Superabrasives maintains an inventory of over 6,000 Diamond, CDX and CBN grinding wheels that will provide the upper hand advantage when breaking down difficult to grind (DTG) materials. Ninety-percent of orders are on location and are ready for same day shipping. We can even fill custom orders in as little as seven days. Don't settle for subpar Superabrasives; contact the experts at Eagle Superabrasives for all your grinding needs.
Superabrasives
Breaking down a material such as glass, requires a grinding wheel that can provide clean and precise cuts. Here at Eagle Superabrasives, we recommend our Diamond glass grinding wheels that are specially formulated for glass and ceramics. Our Diamond glass grinding wheels are made with a proprietary metal bond that allow the wheels to withstand the harsh abrasion conditions that is endured during the processing of grinding glass and ceramics. While you may be able to get away with using a resin bond wheel, it is important to consider the overall life of the wheel and what that means to cost in your company. While grinding glass and ceramics, the residue that is produced during the grinding process breaks down and erodes the resin bonded system resulting in a shorter life span of the wheel. Our advanced formulated metal bond glass grinding wheels increase the overall lifespan of the wheel as well as productivity.
Glass Grinding Wheel Advice
Although the type of bond is important when considering the life of the grinding wheel, it is important to understand that a few other things must be taken into consideration. When grinding glass and ceramics, always try to use flood coolant to help remove grinding particles from the workpiece. Using a coolant while grinding decreases the heat that is produced from the grinding process and also helps increase the life of the wheel. Another important decision to consider is the actual abrasive itself. Our glass grinding wheels are custom made using a special Diamond type, specifically for this application. Our unique Superabrasive material has huge benefits when it comes to performance and lifespan. If you would like to read more about the differences of these materials and the importance of each for your glass grinding wheel, click here.
Trust the experts
Whether you're in the market for glass grinding wheels or need help choosing which grinding wheel is the best fit for you, trust the experts at Eagle Superabrasives. Our experienced staff will provide support and advice along the way. With an unmatched customer service, superior products and fast shipping, Eagle Superabrasives is an easy choice for all your grinding needs. Contact us to today to place an order!