Eagle Superabrasives is the nation's leading supplier of high performance superabrasive products. We offer a complete a range of diamond wheels, cbn wheels, and cdx wheels, covering a wide range of industries.
Eagle Superabrasives
Diamond Wheels
Our diamond wheels are built for high-performance, with precision and provide clean cuts. Diamond is the hardest material known to man, occurring naturally and synthetically. Our diamond wheels are composed of poly-crystalline and mono-crystalline diamonds which are synthetic, yet offer the hardness and high thermal conductivity as that of natural diamond. Diamond wheels are often ranked by the hardness of the bond. To determine the hardness of the wheel, you have to understand how the grains work. A wheel is considered soft if the grains fracture easily. Contrarily, a wheel is considered hard when the grains selected do not micro-fracture. Typically surfaces that are easy to cut can use a harder wheel. A softer wheel is used for a more DTG material such as micro-grain TCT cutting tools.
Manufacturing Diamond Wheels
We manufacture our diamond wheels as thin as 0.2mm and up to a maximum diameter of 1000mm (39") and anything in between. We are able to produce our wheels on six different core materials and have a wide variety of bonds to choose from. Our advanced bonds ensure the integrity of our wheels, instilling a long work life. The bonds we use typically depend on the application that you are working on. We manufacture in Phenolic, Polyamide, Vitrified, Hybrid, Electroplated and Metal bond systems.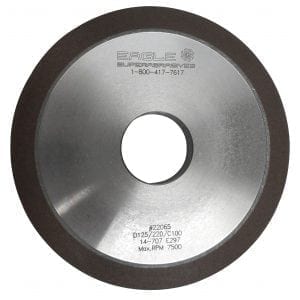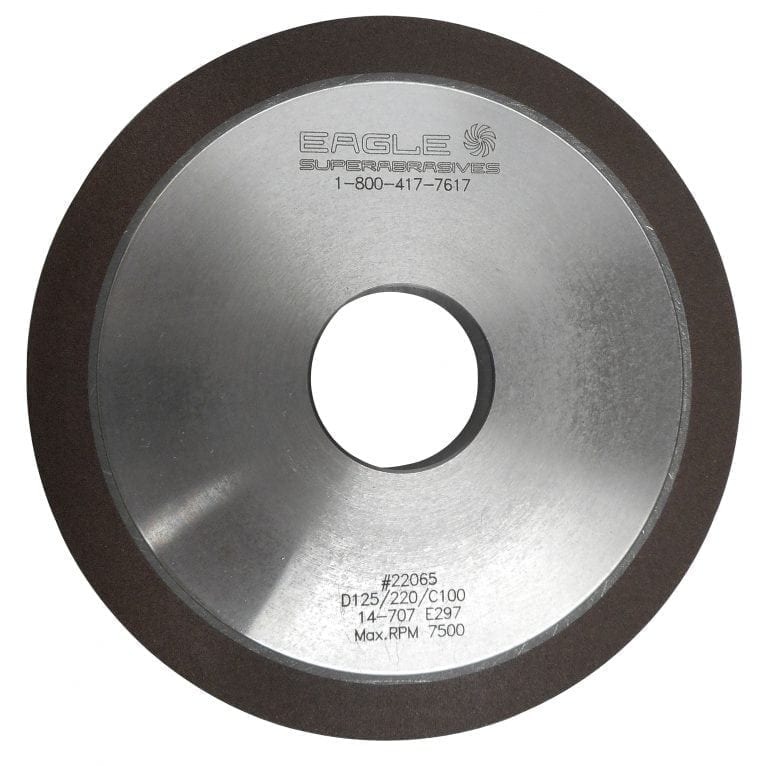 With an extensive inventory of over 6,000 diamond, CBN and CDX wheels in stock at our Hickory, North Carolina location, we are capable of shipping 90% of orders same day. Custom orders can be shipped in as little as seven days.
Trust the Experts
When you're ready to try the best, trust the experts at Eagle Superabrasives. We offer an unparalleled customer support and service. Our experienced staff is dedicated to providing our customers with high quality products and unequaled service. We offer experienced technical support and advice to assist you along the way.
We look forward to meeting all of your grinding wheel needs.