CBN Grinding Wheel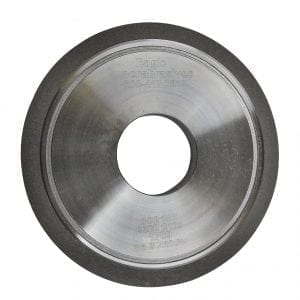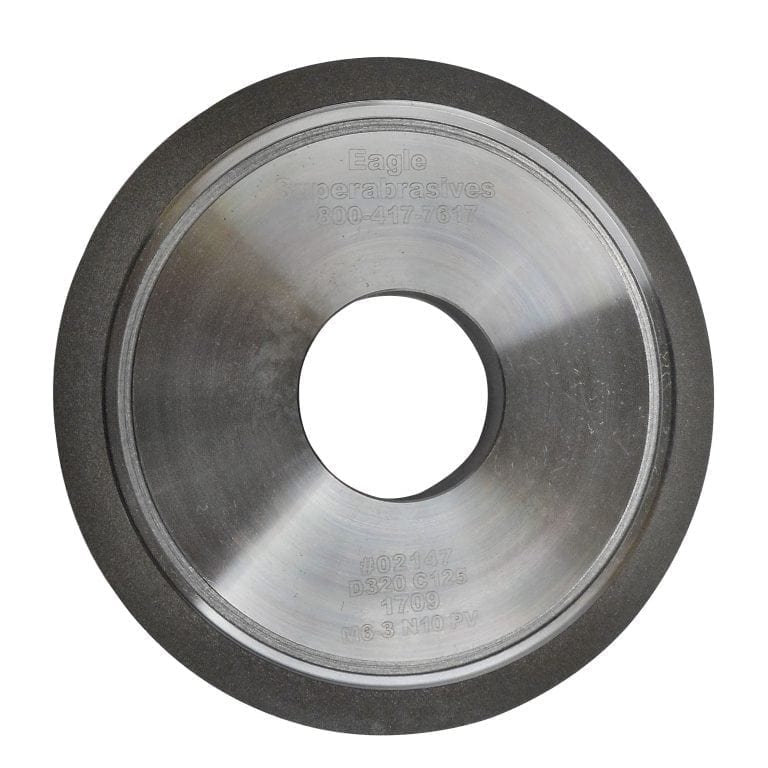 If you're on the market for a CBN grinding wheel or any another Superabrasive grinding wheel product, Eagle Superabrasives is a one-stop shop to meet your needs. With an extensive inventory of over 6,000 Diamond, CDX and CBN grinding wheel in stock, Eagle Superabrasives is a leading source of Superabrasive supplies in the United States. Ninety-percent of orders are on location at our Hickory, NC headquarters where orders are ready for same day shipping. We can even fill custom orders in as little as seven days. Don't settle for subpar Superabrasives; contact the experts at Eagle Superabrasives for all your grinding needs.
If you're looking for a Superabrasive that can outperform any grinding wheel on the market, then you will be interested in our CBN grinding wheel. CBN is a man-made Superabrasive that outperforms Diamond when used for Ferrous grinding operations. CBN derives its name from its chemical makeup, of the cubic form of boron nitride (cBN). It has a very desirable characteristic that is sought after when working with difficult to grind (DTG) materials; a high hardness, strength, abrasion resistance, and high thermal and chemical resistance.
Due to its high thermal stability and chemical resistance, the CBN grinding wheel is most suitable for machining ferrous materials. Synthetic diamonds are not normally be used in these applications. Hardness is an essential property in any Superabrasive wheel. However, Diamond will lose its hardness at high temperatures that are caused when grinding ferrous materials. CBN, however, does not lose its hardness over a vast temperature range and is thus much more suitable.
Our unique bond system retains the cBN particle longer than most other bond systems, providing a longer wheel life and excellent wheel durability and special heat reducing processes ensure the wheel always cuts cool and avoids burning of the tool.Our experts at Eagle Superabrasives have formulated a super strong bond system that ensures our CBN grinding wheel stay cutting faster and last longer, providing higher productivity. If you would like to read more about our CBN Wheels, click here.
Trust the experts
When you're ready to try the best, trust the experts at Eagle Superabrasives. Our experienced staff will provide support and advice along the way. With unparalleled customer service, superior products and fast shipping, Eagle Superabrasives is an easy choice for all your grinding needs. Contact us today to request a quote or place an order!