At Eagle Superabrasives we believe in delivering the right products to our customers. With an extensive inventory of over 6,000 Carbide Grinding Wheel, CDX, CBN, Diamond and other superabrasive supplies, we are a leading source of Superabrasive supplies in the United States. Ninety-percent of orders are on location at our Hickory, NC, headquarters and are ready for same-day shipping. We can even fill custom orders in as little as seven days. Don't settle for subpar superabrasives; contact the experts at Eagle Superabrasives for all your grinding needs.
Carbide Grinding Wheel vs Tungsten  Carbide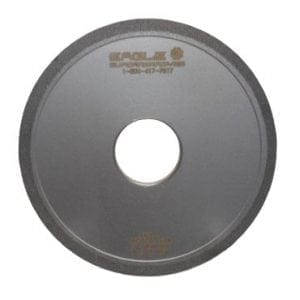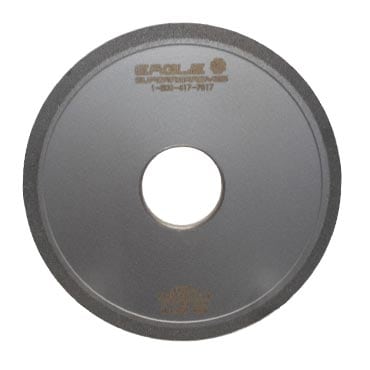 When simply put, tungsten carbide is one part tungsten and one part carbon. It's a fine grey powder that is roughly two times as dense as steel, ten times harder than eighteen karat gold. When this powder is pressed under high pressure it can be used in precision surgical instruments, tooling industry and jewelry. Due to tungsten carbide being twice as dense as steel, it can only be polished with super abrasive diamond powders. Here at Eagle Superabrasives, we take great pride in the manufacturing of our wheels ensuring that our carbide grinding wheels result in superior polishing. If you would like to read more about our carbide grinding wheels such as CBN and Diamond, click here.
Carbide Grinding Wheel using the CDX Wheel
Eagle Superabrasives specially formulated CDX wheels are designed for superior performance when grinding tungsten carbide and steel in combination. Our CDX wheels use both CBN and Diamond powders, mixed precisely to grind carbides without thermal damage or significant loss of material removal rate. Another great benefit of using CDX as your carbide and steel grinding wheels abrasive is that it can be produced on six different core materials.
Trust the experts
When you're ready to try the best, trust the experts at Eagle Superabrasives. Our experienced staff will provide support and advice along the way. With unparalleled customer service, superior products and fast shipping, Eagle Superabrasives is an easy choice for all your grinding needs. Contact us today to place an order!