Eagle Superabrasives
If you're in the market for Carbide Grinding Wheel or another superabrasive product, trust the experts at Eagle Superabrasives. With an extensive inventory of over 6,000 grinding wheels at our Hickory, NC location, we can usually ship ninety-percent of our products the same day. In addition, our experienced staff will provide you with superior customer support and service. They will deliver prompt, insightful technical support and advice on any product you purchase.
Carbide Grinding Wheel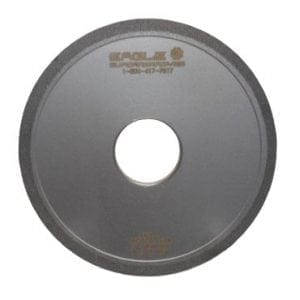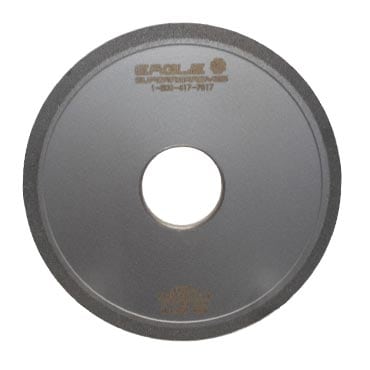 Grinding carbide can sometimes be difficult especially if the carbide has a high cobalt content .  Choosing a carbide grinding wheel is based on your needs is very important to get the right result. The grade of the carbide can also impact the performance of the grinding wheel, especially if you are using a diamond grinding wheel. If the carbide grade is soft it will cause more wear and tear to the wheel, alternatively for increased performance for carbide grinding, use a diamond grinding wheel with a high concentration of diamond. A higher concentration of diamond creates a harder wheel, boosting the longevity of the wheel and its performance. Using a diamond Superabrasive for carbide grinding ensures there is nothing better, offering a better investment with superior quality and performance.
How to use carbide grinding wheel for best results
If you choose to use a diamond wheel for carbide grinding, you will notice that they are more expensive than the conventional wheel. You will want to extend the life of your wheel as best as you can. There are a variety of things you can do to extend the life of carbide grinding wheel that will lead to high removal rates. A few factors that should be taken into mind to provide these benefits are wheel speed, feed rate work speed and the type of coolant used.
Trust the experts
When you're ready to try the best, trust the experts at Eagle Superabrasives. Our experienced staff will provide support and advice along the way. With unparalleled customer service, superior products and fast shipping. Eagle Superabrasives is an easy choice for all your grinding needs. Contact us today to place an order or receive a quote!