Eagle Superabrasives is a premier supplier of CBN Wheels located in the United States. With an extensive inventory of over 6,000 superabrasive wheels in stock, we are capable of shipping ninety-percent of orders same-day. If you're looking for high performance abrasive wheels and superior customer service, try us at Eagle Superabrasives.
CBN Wheels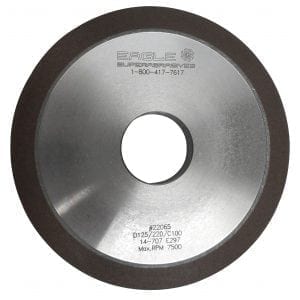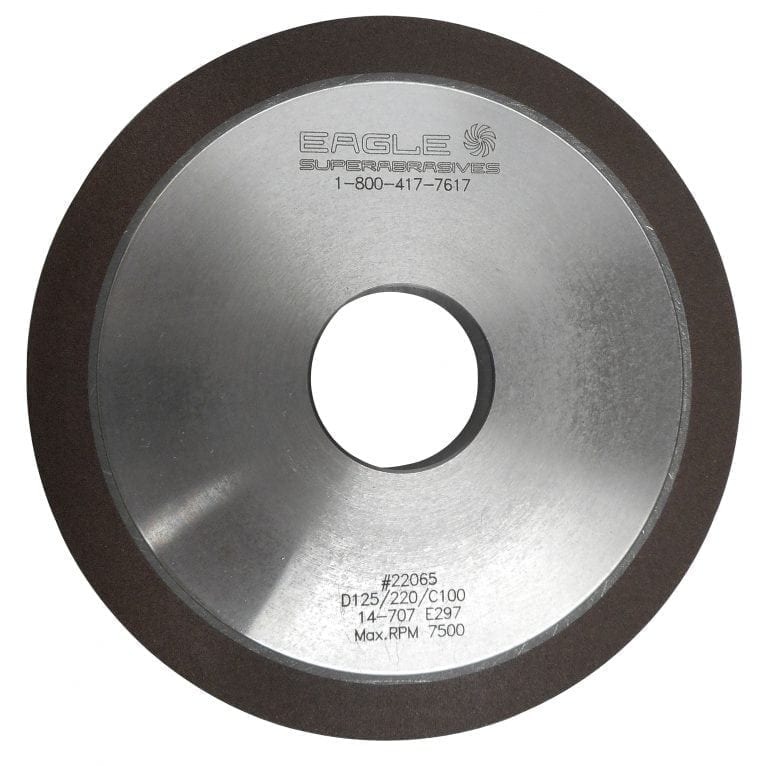 CBN stands for cubic boron nitride, a man made material that is close second for hardness when compared to diamond. Diamond may be the harder material, however, cBN is better when grinding ferrous materials due to a reaction that takes place when using Diamond wheels on ferrous metals. At high temperatures, diamond begins to lose its hardness while cBN maintains its strength and hardness. A cBN wheel, however, is not as effective when grinding carbide materials as a diamond wheel would be.
CBN Wheels vs Hardened Steels
CBN wheels are the best choice when it comes to grinding steels. Unlike diamond which loses its carbon atoms when grinding steel, CBN wheels operate perfectly at the higher temperatures generated when grinding these metals. CBN has an extremely good thermal conductivity, tolerates the heat of the grinding process and the dissipates the heat through the bond of the wheel.
Our chemist and engineers at Eagle Superabrasives work constantly on advancing our bonding systems to ensure that our grinding wheel bonds are perfectly suited to the application. If you would like to read more about our CBN Wheels, click here.
Why Eagle Superabrasives?
Eagle Superabrasives is a leading supplier of CBN wheels in the US. We not only supply CBN wheels, but offer a vast variety of grinding wheels and sizes that will meet your business needs. When you're ready to try the best, trust the experts at Eagle Superabrasives. Our experienced staff will provide support and advice along the way. With unparalleled customer service, superior products and fast shipping, Eagle Superabrasives is an easy choice for all your grinding needs. Contact us today to place an order!