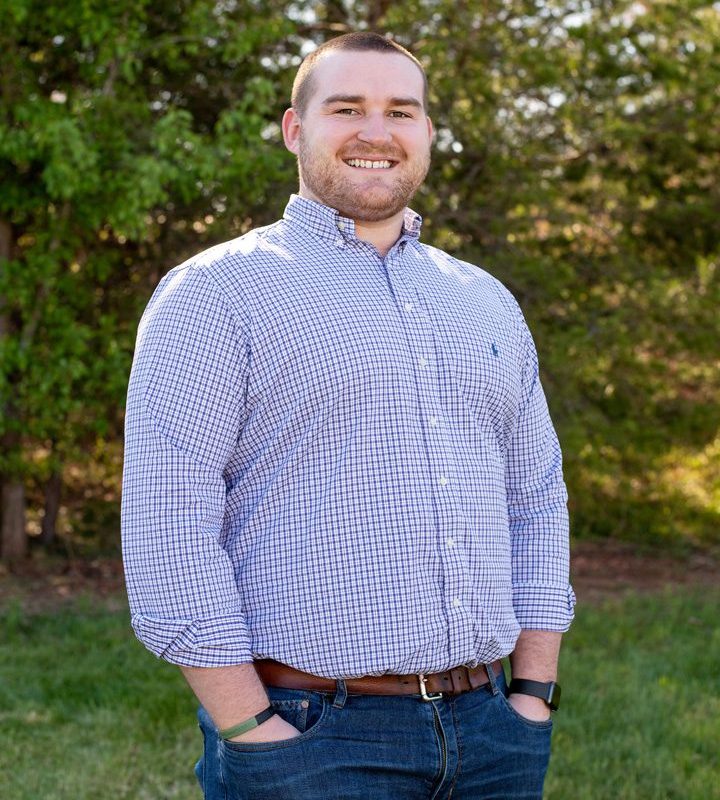 Marital Status
Married to Sarah, we were married April 6th, 2019
Kids?
I have a dog named Amos. He is a Golden Retriever with the energy of a 3-year-old child and the speed of Usain Bolt
Hobbies
I live in Charlotte, which means that food and craft beer is about the only thing to do.
Interests
Fantasy Football is a big thing in my friend group.
Fav Sports Teams
UNC Tar heels Basketball, Ohio State Football, All NFL football
Typical Weekend
Typical weekends include hanging out
How Long Here
I have been working here full time since May of 2019 but this is my families business so I have been working here since it started.
Places You Have Lived
I have lived in Hickory, NC and moved to Charlotte, NC after college.
What Is the Best Part of Your Job?
The best part of my job is meeting new people and trying to find out new things about them.
Books You Read?
I have an hour commute to/from work so I listen to audiobooks. I just finished the survivalist series.
Programs You Watch
There are way too many to list: Game of Thrones, Million Little Things, American Idol, The Voice, Survivor, and The Office to name just a few.
Where did you attend college?
I went to Wofford College on a football Scholarship. I played Center and Tackle.